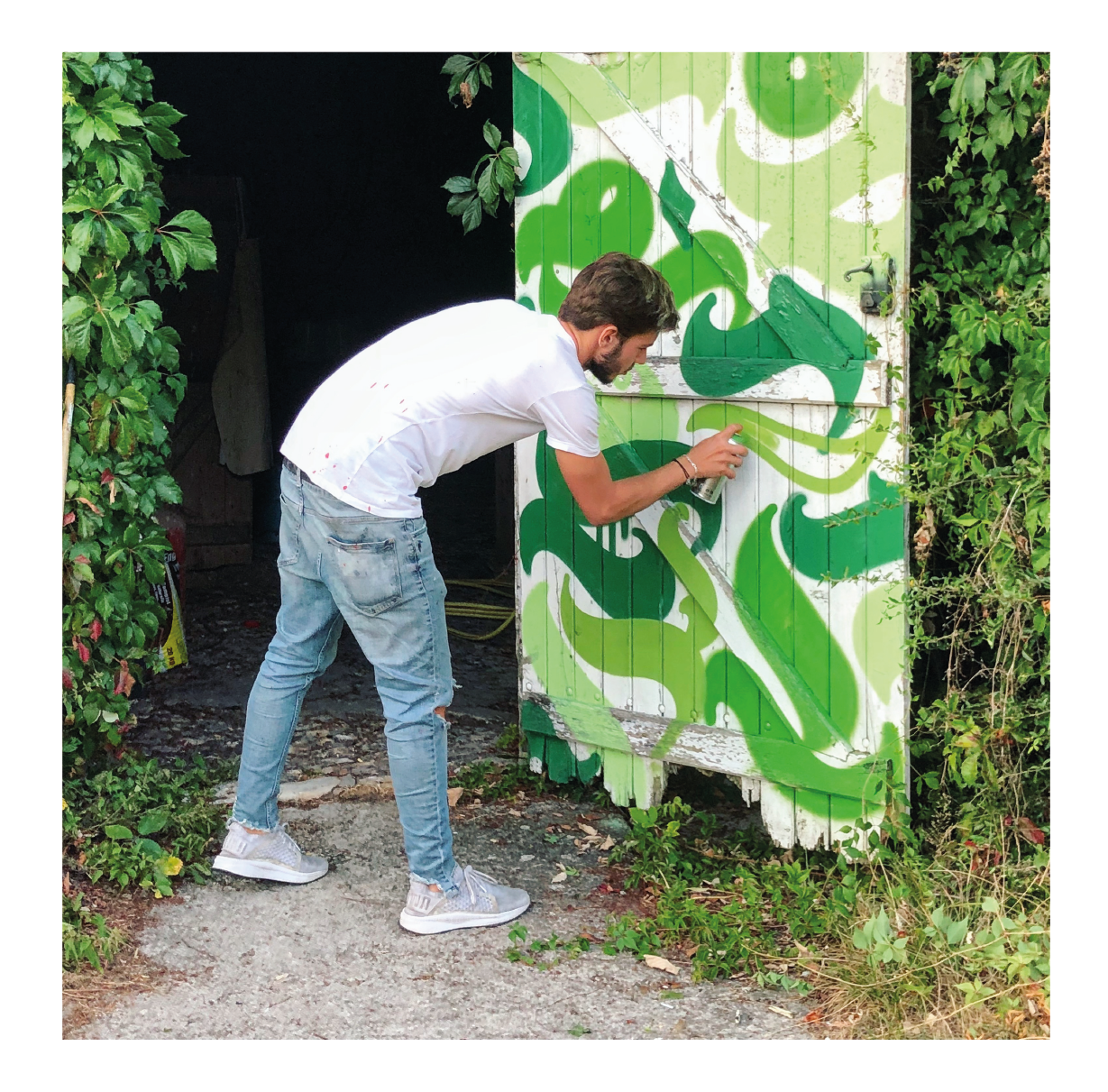 DARK
Website: darksnooopy.com/
Instagram: instagram.com/darksnooopy/
Facebook: www.facebook.com/darksnoooopy/
Born in 1996, Dark is a Parisian Street Artist & Calligraph, working in Graffiti since 2012 & Calligraphy since 2016. Since the discovery of design and graphics during his school years, letters and their layouts have become an obsession for him. Calligraphy, Gothic, Uncial, Cyrillic, Katakana, he observes, absorbs and merges them all to create his own means of expression. Under brushes, bombs or digital pens, melted in an abstract style, so that conventional letters no longer exist. They have now become shapes using an automatic writing. They suggest slogans, ideas and create emotions.
What is your idea of perfect happiness?
Happiness for me is to be able to practice & share art all over the world for as long as possible.
Which living person do you most admire?
Not one particular person, but everyone who tries to do their best to achieve their dream.
What is your greatest extravagance?
Adrenaline, taking big risks to make illegal paintings in the streets, for sure.
What is your current state of mind?
I work all year round. I am currently on holiday with my family and I'm getting the most reste possible to be back as fresh as I can be for this new painting year.
Which talent would you most like to have?
Not needing to sleep, so that I can create all the time.
What do you consider your greatest achievement?
Certainly the big painting trip I made few months ago in Lisbon, where I painted 3 walls and a huge rooftop in 3 days.
If you were to die and come back as a person or a thing, what would it be?
As Dali or Picasso, because of their beliefs and visions of art, but also for what they brought into this world.
Where would you most like to live?
Although I want to travel and paint over the world, I currently live in Paris and this is where I feel at home. I don't see myself moving out of my beloved city for now as it gives me all I need: inspiration, space and a well-being feeling.
What is your most treasured possession?
My canvas, and what it represents.
What is your favorite occupation?
Creating.
What is your most marked characteristic?
I think empathy is something that defines me the most.
What do you most value in your friends?
Honesty is one of the most important qualities, and therefore the trust that comes with it.
Who are your favorite writers?
Raymond Loewy, for his book « Never leave well enough alone » : I think this book is one of the first things that gave me this desire to create and paint at all time. Charles Baudelaire, because he was doing what I try to do now, meaning expressing his feelings on a white sheet of paper ( the same way I do on walls ) and using a specific tool to express them (as I do with brushes or sprays).
Who is your hero of fiction?:
I particularly love cartoons and comics characters, like Snoopy, The Simpsons or Squarepants SpongeBob. They've been of a great inspiration to me in my childhood, and cartoons are one of the reasons why I used Snoop' in my work.
Which historical figure do you most identify with?
I think Neil Armstrong, because of his desire for discovery. Why ? My biggest dream, as an artist, is to one day be able to paint on the moon.
Who are your heroes in real life?
People who fight for what they want.
What is it that you most dislike?
Dishonesty.
What is your greatest regret?
I don't have regrets because all the choices I made and all the things I did up to this pont made me the person I am now.
What is your motto?
« Life is too short, live your dreams » because this is what I'm trying to do every single day and what I will always fight for.