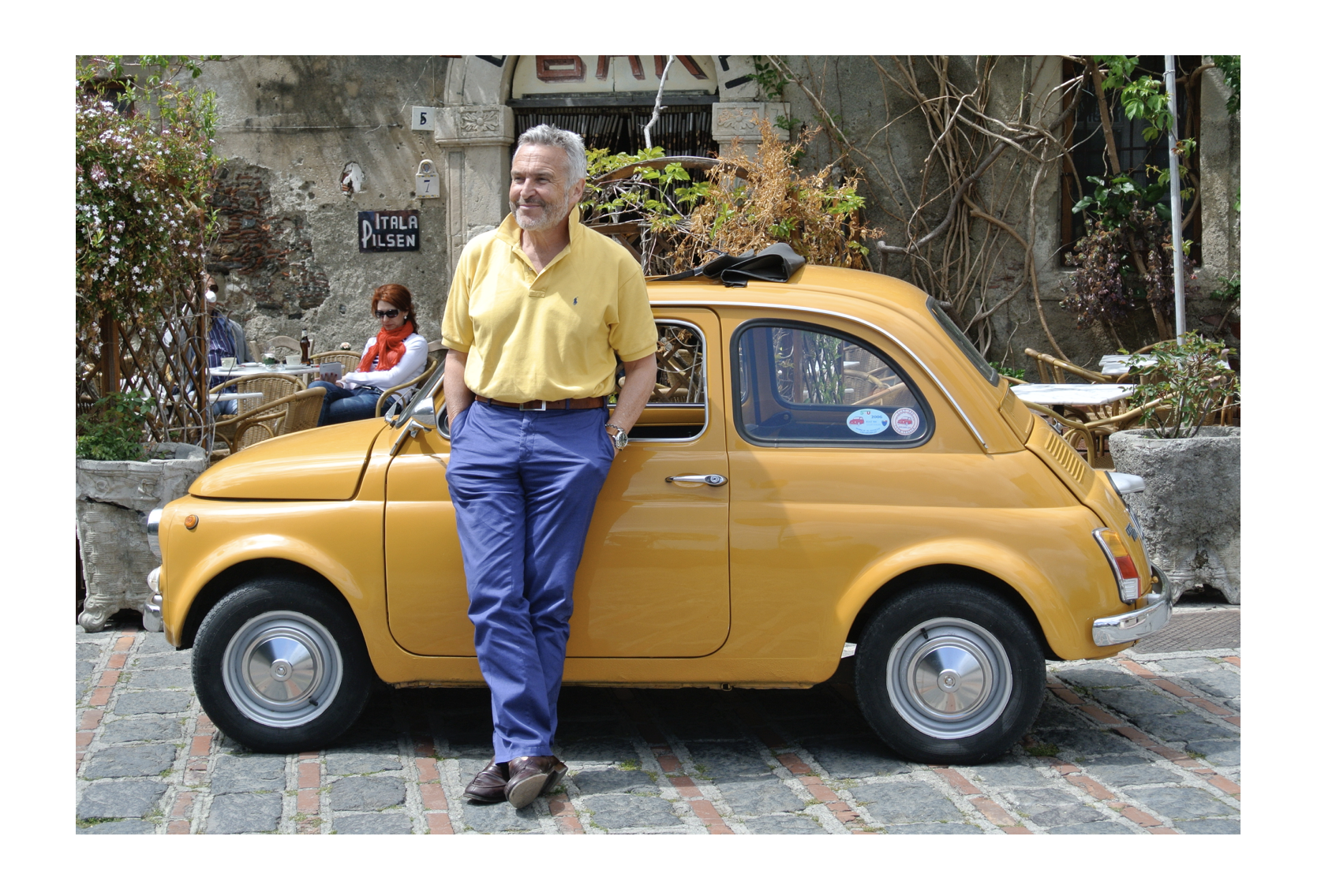 Stephen Bayley
Website: http://www.stephenbayley.com/
Stephen Bayley is an author, critic, columnist, consultant, broadcaster, debater and curator. He was educated formally in the Universities of Manchester and Liverpool, informally on the autoroutes, autostrade, cafes, bars and museums of Europe. He taught at the University of Kent before being plucked from the tedium of provincial academe to create The Boilerhouse Project in the V&A, an exhibition space devoted to design which became London's most successful gallery of the eighties. Then, with Sir Terence Conran, he created London's influential Design Museum. "It arose from a conversation between Terence Conran and me in 1978. He was the proprietor of Habitat, whose decent, modern merchandise revolutionised popular taste, and I was the author of a book about design he had just discovered." ('How the Design Museum lost its way, by co-founder Stephen Bayley', The Spectator Aug 2016) He was briefly Creative Director of The Millennium Dome before a spectacular falling-out with Peter Mandelson which he wrote about in his book, Labour Camp (1998). Over the past forty years his writing has changed the popular perception of "design". His books include In Good Shape (1979), The Albert Memorial (1981), Harley Earl and The Dream Machine (1983), Sex Drink and Fast Cars (1986), Commerce and Culture (1989), Taste (1991), Sex – a cultural history (2000), A Dictionary of Idiocy (2003), Life's a Pitch (2007), Design: intelligence made visible (2007), Cars (2008), Woman as Design (2009), La Dolce Vita (2011), Ugly – the Aesthetics of Everything (2012) and Death Drive (2016). He is a Chevalier de l'Ordre des Arts et Lettres, an Honorary Fellow of The RIBA, a Trustee of The Royal Fine Arts Commission Trust and a Fellow of The University of Wales.
What is your idea of perfect happiness?
A sunny place where the vine is indigenous, my wife very nearby, my children quite nearby, a game of tennis in prospect, or just successfully completed.
Which living person do you most admire?
Dieter Rams: no-one has had a better sense of what beauty can be in the modern world.
What is your greatest extravagance?
Lunch.
What is your current state of mind?
I am a (bruised) optimist, so currently perplexed. To which you could add a spritz of frivolous melancholia.
Which words or phrases do you most over-use?
"I'm sorry, but …." - in close competition with - "White Burgundy, I think'.
Which talent would you most like to have?
Ball skills. At school I foolishly neglected games, thinking books more important. And, like president Clinton, I was wrong.
If you could change one thing about yourself, what would it be?
My life would have been very different had I been three inches taller.
What do you consider your greatest achievement?
Given a very modest endowment of useful, or even useless, talents, survival alone seems a triumph.
If you were to die and come back as a person or a thing, what would it be?
I'd like to return as myself. Being a flawed work-in-progress, I'd enjoy the opportunity to avoid historic errors.
Where would you most like to live?
I fantasise about Curzio Malaparte's (somewhat impractical) house on Capri, although an apartment with a large terrace on Rome's Campo dei Fiori would be an alternative, but really, I am very content in central London: I like being able to buy za'atar at the corner shop and finding the local pub serving Negroni Sbagliato.
What's your most treasured possession?
Confidence.
What is your favourite occupation?
Sitting in sunshine.
What are you most marked characteristics?
Patience and humility.
What do you most value in your friends?
Humour, generosity, style.
Who are your favourite writers?
Joan Didion, Sir Thomas Browne, James Salter, Norman Lewis, Evelyn Waugh, Dante And Tom Wolfe.
Who is your hero of fiction?
Either Biggles or Tin Tin, can't decide, although I'm also drawn to the ruined, striving, disappointed central figures in Jay McInerney's Manhattan Novels.
Which historical figure do you most identify with?
Hubristic, but unavoidable, to say Shakespeare: a suburban boy made good. Never mind the incomparable writing, what a wonderful companion Shakespeare would have been. A man with an ungovernable taste for pleasure, the keenest wit, humane sympathy for princes and for peasants, but also the most profound introspection. And everything always checked by that beautiful sense of mortality.
What is it that you most dislike?
Squalor in its actual and metaphorical expressions.
What is your greatest regret?
None. I am with that Tolstoy character who said "better to say 'I wish I hadn't' than to say 'I wish I had'".
What is your motto?
Better to disintegrate than rot.